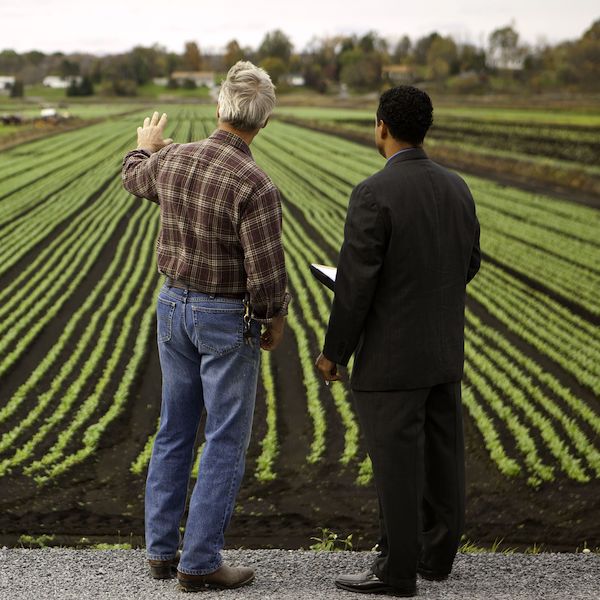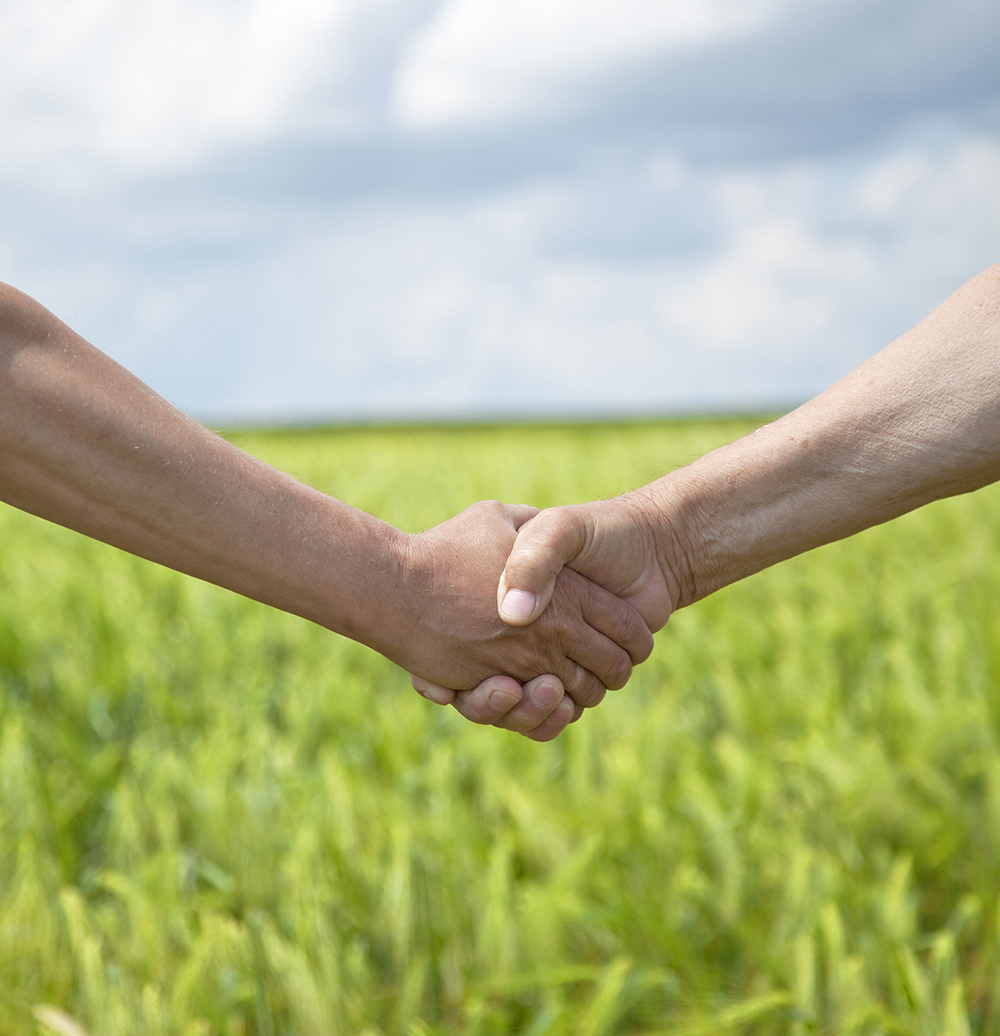 United Ag Lending has achieved success as a rural mortgage lender through a commitment to exceptional service. We care for our people by building long-term relationships with our customers, achieving financial solutions, and bringing simplicity to the complexities of agricultural lending.
As a team with decades of experience, we have an acute understanding of the financial challenges that rural Americans face. It's with this in mind that we're proud to call ourselves a satisfying solution to those challenges.
Qualified Ag Loan Officers: Our team is well-seasoned in the ag industry. Through working with multiple people across a variety of farming industries, we've gathered stacks of knowledge and expertise. 
Flexible Programs: Ag financing is never one size fits all. We offer flexible programs that support your individual financial goals and future. Flexible loan rates, term options, and the ability to have multiple parcels of land on one loan are just a few of the flexible perks. 
A Clear Process: Finances are hard enough to wrap your head around. Unclear expectations and confusing paperwork are the last things you need. Our process is as clear as it gets—you can count on us for transparent communication and clear instructions.
Good Reputation: We'll let our customers speak for themselves on how we've helped their journeys—check out our testimonials and reviews.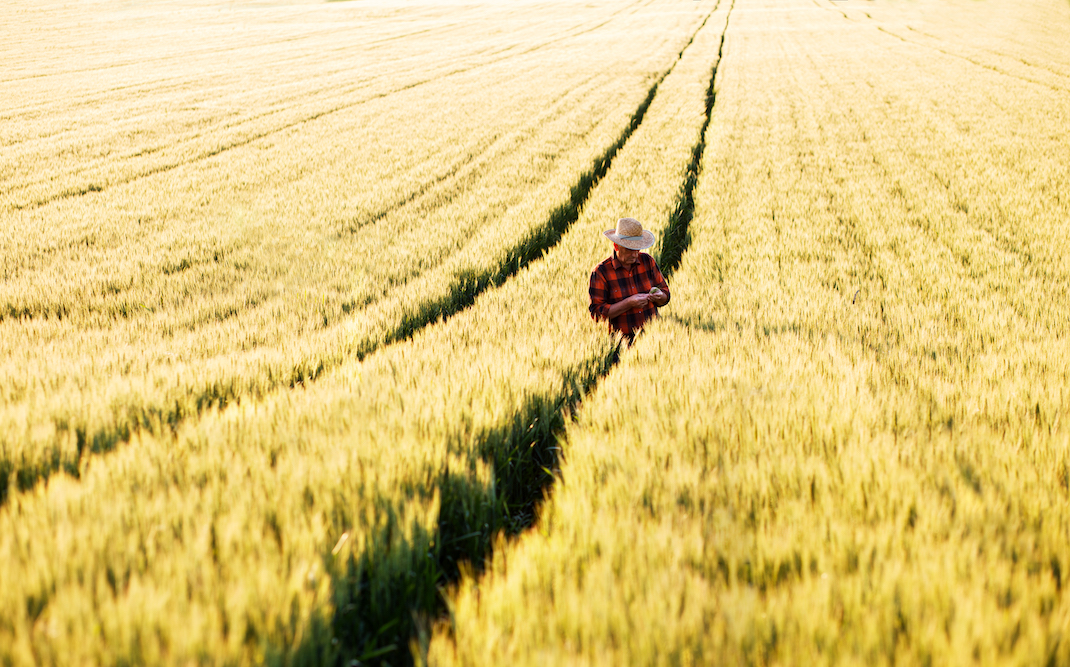 Our intention for every customer interaction is to create a long-term relationship. Far too often, business relationships can become static and mired in stacks of paperwork. We take the time to get to know you and your interests in order to best serve you and your needs.
Ultimately, our success as a business hinges on whether our customers feel empowered to make educated financial decisions. This is what motivates us to deliver solutions that allow them to thrive.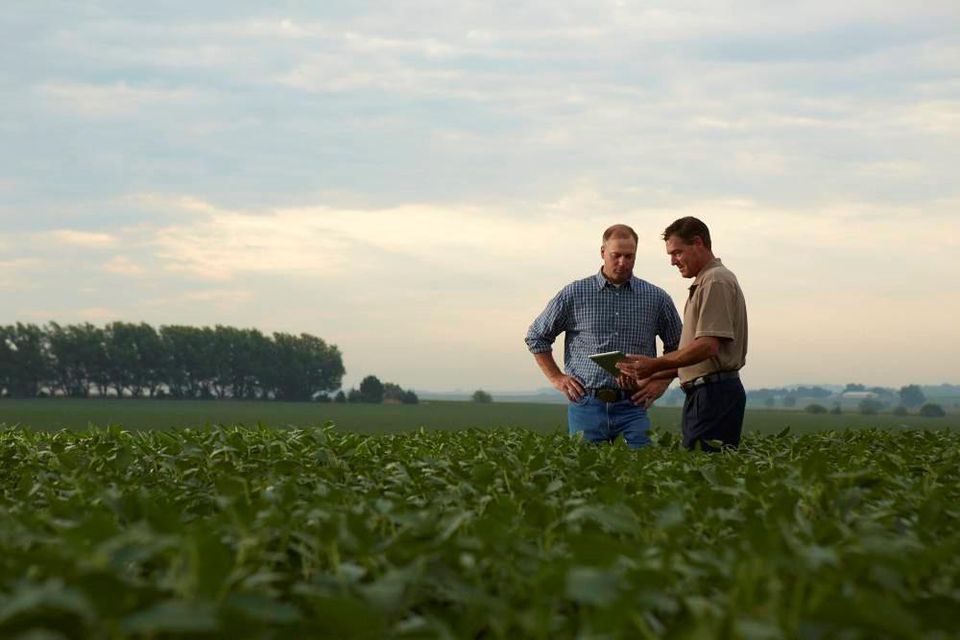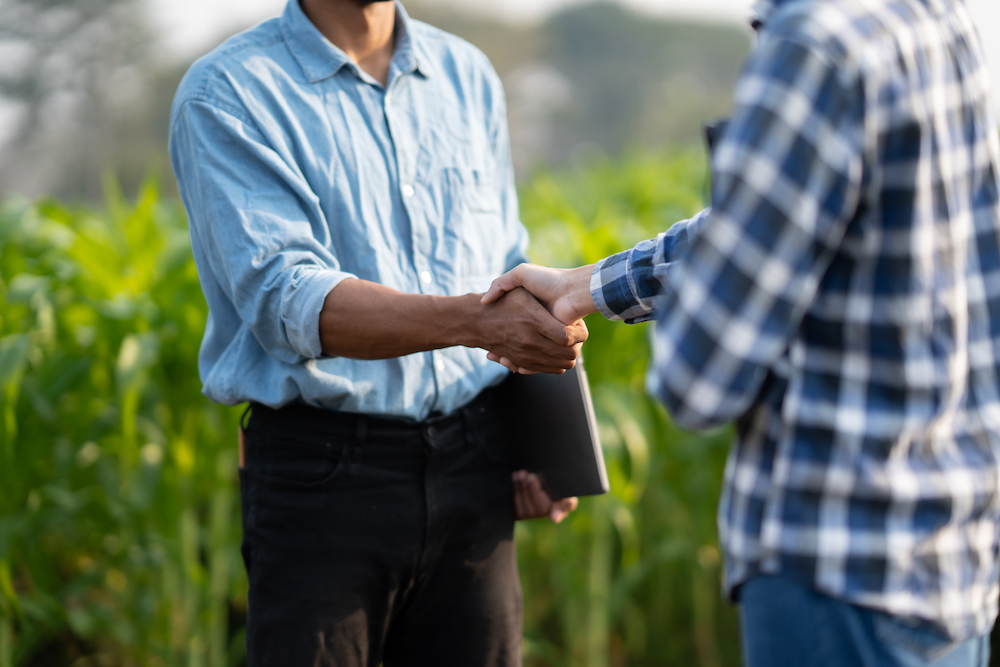 The first step of our ag financing process is a free consultation. Formalities aside, this is just a conversation where we'll get to know each other. Our team will ask you about your goals and plans for your property, and you'll get to ask us questions about our programs, processes, and anything else.
Prior to your consultation, you can mull these questions over:
What is the purpose of the loan?

How do you plan to use the funds?

What is the acreage of the land?

Does the land have a residence?

What is the land value? 

Does the land have potential for agricultural use?

What loan amount do you need?
Step 2: Recommendations & Application
After getting to know you and your property plans, our loan officers will customize a loan program that fits your goals. In the ag financing world, every property and plan is one-of-a-kind, therefore the program needs to reflect this. When creating your customized, flexible program, we consider:
Land or property size

Land Use

Price of the land or property

Highest and best use 

Credit score

Operations
We'll talk through terms, rates, repayment, and all the fine details to make sure you're clear on everything. With our ag professionals on your side, you'll never feel lost.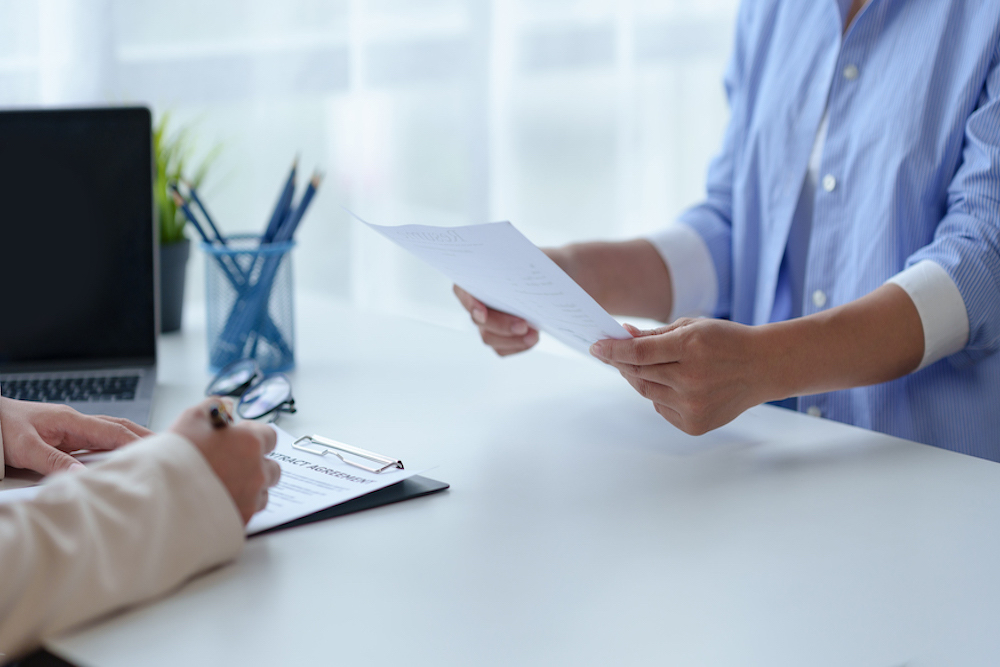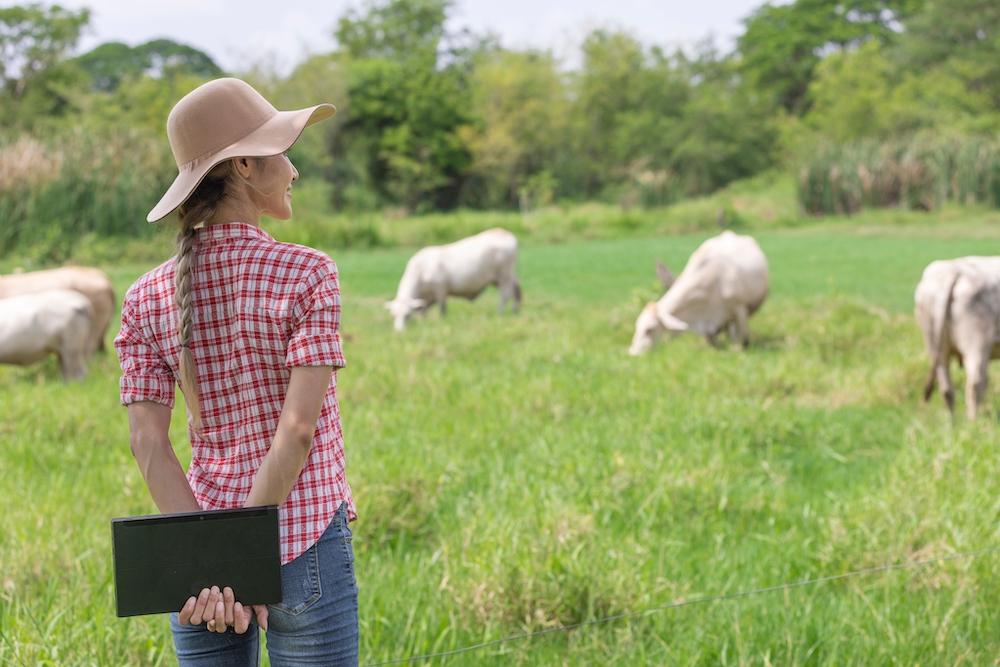 Step 3: A Continued Resource
Once you have received your loan and you start making your plans happen, we will continue being a trusted resource to you. This is the case for the duration of your loan and beyond. Reach out to us anytime you have questions.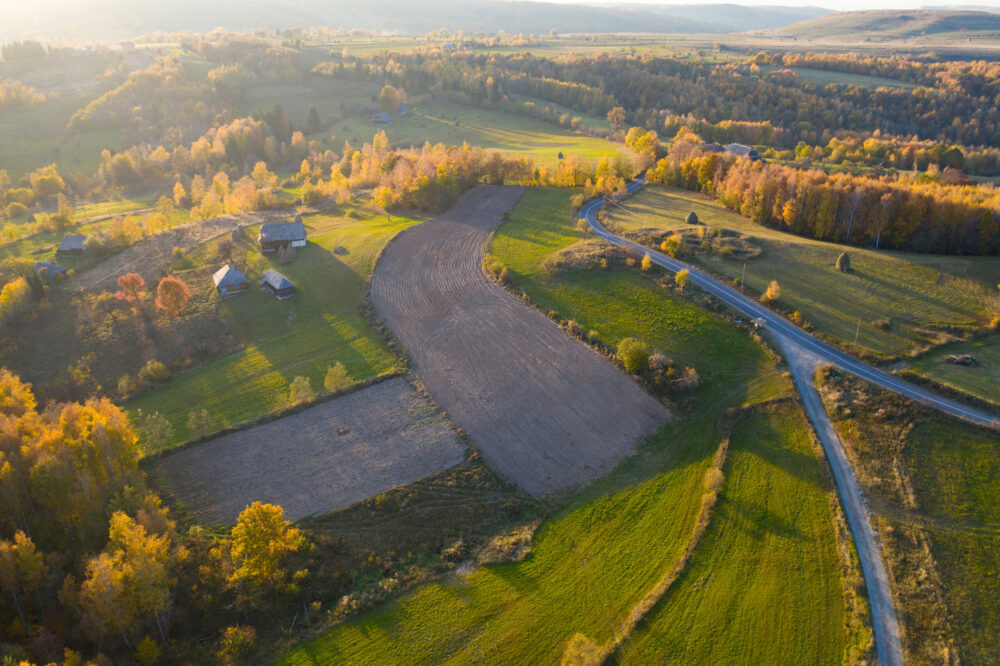 Commercial Farms
We serve a number of different industries with our commercial farm loans. If you want to help feed and sustain your community while making a living, we can help make that happen. Some of the commercial industries we've financed include:
Livestock and ranches

Dairy farms

Commercial crops (i.e. wheat, cotton, soybean)

Orchards and vineyards

Forestry and logging
Hobby Farms
One of our priorities at United Ag Lending is providing farmers with the resources they need to pursue their passions stress-free. Financial limitations—and other strict rules traditional lenders place on hobby farms—won't get in the way here. You'll have the financial flexibility to make your hobby farm what you want it to be, and you could even earn side income!
Keep these questions in mind when considering a hobby farm loan:
What do you want your hobby farm to focus on?

Are you wanting to make any income?

Will you live on your hobby farm full-time or part-time?
Rural Residential
We know how appealing the country lifestyle is. It's a great option for people who want to live a private life encompassed by nature and rolling green hills. Farm or no farm, our rural residential program is just as flexible as our other programs to accommodate all kinds of homeowners. 
But let's face it—house hunting isn't easy, and adding the rural element to that can make it even more complex. With ag financing professionals on your side who specialize in ag loans alone, you'll be able to secure your ideal home and feel at ease about your financial and lifestyle decisions.   
Refinancing
Looking for more favorable loan terms? We offer farm loan refinancing services to help you reach a better financial future. Whether you want to refinance your debt or consolidate a farm loan and a construction loan, we can help. Your only job is to tell us what you need and provide us with the necessary documentation—our loan experts will cover the rest. 
Recreational Loan Programs
We offer ag financing for all types of land—this includes land for recreational use. When processing loans for recreational land, we make sure that the location and land use meet our requirements. The recreational land types we provide loans for tend to be in the mountains or other types of climates that are not agricultural in nature. 
Documentation You'll Need
These are the documents we'll need during the ag financing process (specifically Step 2: Recommendations and Application):
Asset documents

Financial statements

2-3 previous years of tax returns

Credit score
Our Expertise In Helping You Purchase Property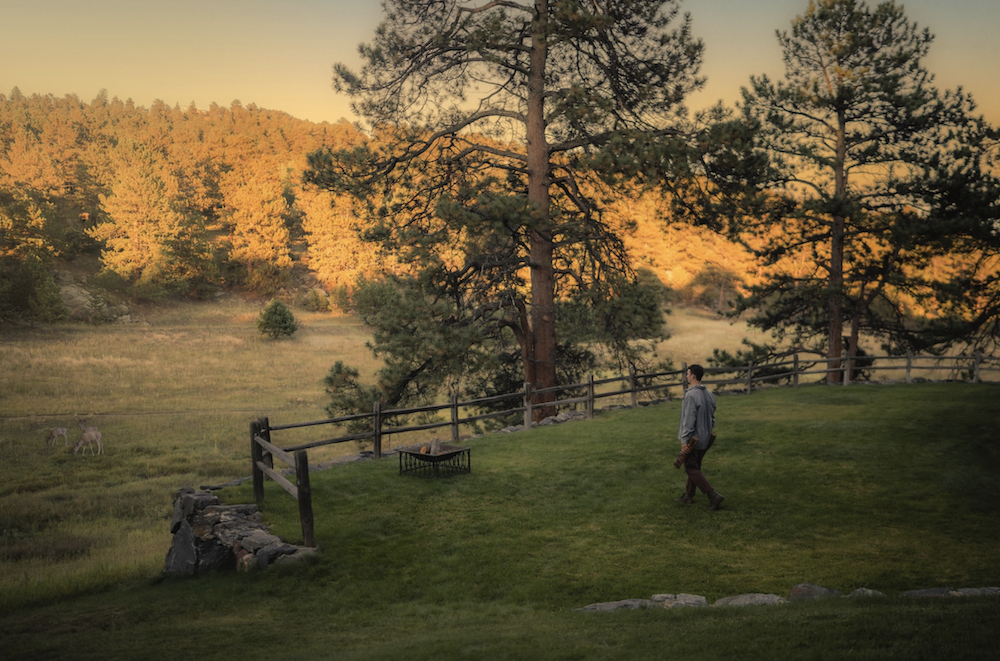 Whether you stick with us or shop around, we want to share with you some helpful tips for purchasing property so that you can feel confident in whatever decision you make. 
Your Title Goes Here
Your content goes here. Edit or remove this text inline or in the module Content settings. You can also style every aspect of this content in the module Design settings and even apply custom CSS to this text in the module Advanced settings.
Identify Your Goals and Plans
Uncover your purpose for pursuing ag financing (and your purpose for pursuing the land/home). The more prepared you are with your plans, the easier and quicker the loan process will be.
Get your gears turning with these questions:
If you're seeking commercial financing: 
What do you want your operation to focus on?

What are you planning to sell?

Do you still need machinery or other equipment to run your operation?

What loan amount will you need?

How do you plan to use the funds?

What do you project your farm to be like in a year or two?
If you're seeking hobby or residential financing: 
What is the purpose of the loan? (I.e. are you simply wanting to live in a rural area or start a plant nursery for side income?)

Does the land have potential for agricultural use?

What loan amount do you need? 

How do you plan to use the funds?
Survey Your Land
If you are using your land commercially or agriculturally in any facet, you'll need to make sure the land has all the resources it needs to support your plans. 
Grazeable Acreage
If you have livestock to sustain, you'll want to ensure you have enough grazeable acreage. Some land has a predetermined grazeable acreage allowance due to water source availability. 
Environmental Assessment
Are there certain activities that are restricted on the land? Check with your county.
At United Ag Lending we believe in the following:
Communication: Our customers should never be caught off guard during the loan process, as we will continually keep them informed.
Endurance: The road to our customers' financial success requires dedication on our part. We will remain steadfast in our commitment to their financial achievements.
Simplicity: Our customers deserve a simplified process. It is our intention to be their simplest solution to meet their needs, and we have a track record of being just that.
Our rural residential program can make your dream of living in the country on your own land a reality. No matter if you are a first time home buyer, or looking for your dream property to retire, we can help make it happen!
You have dreams, and we have the financial expertise and resources to bring them about. As a reputable rural mortgage lender, we have a consistent track record of helping our customers plant their aspirations in the ground and watching them grow. We want this for you as well.
If you're ready to take the next step in your financial journey, we're ready to work with you to find the best solution that will work on your behalf. Contact us today to get the conversation started. We look forward to hearing from you.